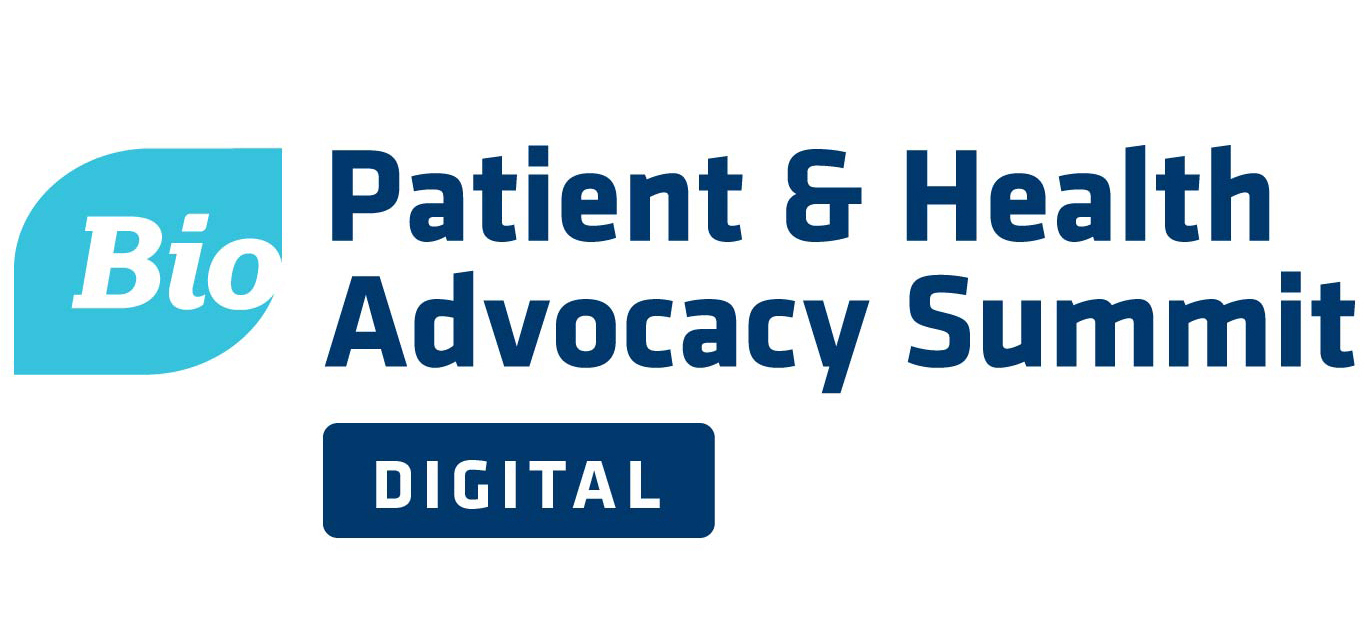 Prepare for the BIO Patient & Health Advocacy Digital Summit: What You Need to Know
To help you benefit from the many networking and educational opportunities during the BIO Patient and Health Advocacy Digital Summit, kicking off this week on Wednesday, October 28 at 12:00 PM EDT, please find the important details below to ensure you have a productive experience. Make sure you bookmark this email so you can return to it during the Summit.
Activate Your Profile in the BIO Education Platform
Invitations to log in have been sent!
Check your inbox for an email from register@bio.org with the subject line "2020 BIO Patient and Health Advocacy Digital Summit - Activate Your Profile Today." This email will include a link to accept your invitation to the education platform.
Log in early to familiarize yourself with the platform. You must set up your profile in the platform to attend and watch sessions. Upload your photo and add in your advocacy & policy focus areas and other work you have planned for 2021.
Your Schedule and Agenda
Plan in Advance: We have an exciting lineup of dynamic education sessions and networking activities planned for this year's Summit! Be sure to add sessions to your personal calendar, so you can make attending a priority.
How to manage your calendar:
BIO Education Platform: Once you accept your invitation and log in to the platform, you can view the full lineup of education sessions and export them to a personal calendar such as Outlook or iCal.
Summit Website: Use the "add to calendar" function from the session pages on our website to add them to your personal calendar.
Educational Programming

Add These Sessions to Your Calendar: Hear from patient advocacy leaders about the challenges they are facing right now and how they are continuing to make sure the patient voice is heard loud and clear. Note all times are in Eastern Daylight Time (EDT).
Wednesday, October 28:
Don't miss the kick off of the Summit during Achieving Health Equity: How Will We Get There? at 12:00 PM EDT. Julie Gerberding, MD, MPH, EVP & Chief Patient Officer at Merck & Co, Inc., will welcome attendees and moderate a session with BIO President & CEO, Dr. Michelle McMurry-Heath and other healthcare stakeholders about health equity initiatives and agendas to promote diversity.
Learn about the inner workings of Capitol Hill during the Live Interactive Political Capital Game on at 2:45 PM EDT. Beekeeper Group, a top advocacy firm, will lead this special training session on the nuances of the legislative process and special advocacy tactics.

Download this document with tips and the scoresheet for the game. You will need it to calculate your score as the game is played live.

Join us for an in-depth Fireside Chat with BIO President & CEO, Dr. Michelle McMurry-Heath and Julie Gerberding, MD, MPH, EVP & Chief Patient Officer at Merck & Co, Inc. at 3:45 PM EDT.
Thursday, October 29:
Following the Networking Session, learn about building a patient advocacy organization from the ground up in the Fireside Chat at 12:00 PM EDT with Ashley Valentine, Co-Founder of Sick Cells, moderated by Paul Hastings, President and Chief Executive Officer, Nkarta Therapeutics.
Hear the unique experience of forming a patient advocacy organization focusing on a rare disease in the Fireside Chat: Impact of Innovative Treatments for Rare Pediatric Diseases at 2:40 PM EDT.
David Wasserman will share his take on the 2020 election and various healthcare policy proposals of presidential candidates in the Keynote: Politics and Prognostication at 4:00 PM EDT.
Networking

Be sure to attend our Networking Session October 29, 10:00 AM - 12:00 PM EDT. Join us for a morning of invaluable networking opportunities to advance partnerships among stakeholders in the healthcare ecosystem.
Some virtual networking tables will feature specific health and policy topics for discussion, while others will provide for open conversation amongst the advocacy community. Take advantage of this opportunity to have meaningful conversations with other attendees in this virtual environment.
Access all networking opportunities via the "Networking Pavilion" in the BIO Education Platform. Simply click the link to join, complete your profile and enter the room to start networking!
Preview the important topics for discussion here and download our how-to guide to learn more about the virtual networking platform technology.
Schedule a Meeting with Another Attendee

We are excited to provide an immersive forum that empowers you to schedule meetings with other attendees during the Summit, just as you would at an in-person event.
We are offering meeting attendees two options to for connecting:
Use your own meeting platform (Zoom, Go to Meeting, Microsoft Teams, etc.)
Use a designated meeting location, hosted within the BIO Networking Platform.
Explore the virtual meeting quick-start guide to understand how this exciting new function works. You can start by searching other attendees' profiles and see if they are open to collaborating on upcoming advocacy initiatives. Get ready to make new connections!
Customer Support

Need assistance? The BIO Customer Service team is here to ensure you have a great experience during the Patient & Health Advocacy Digital Summit. Here are the ways you can get support:
Before the event, please contact:
BIO Customer Service team at register@bio.org with questions about registration or to access the education platform.
BIO Education Team at present@bio.org with questions from speakers or presenters.
During the event, a live chat support will be available within the education platform:
October 28: 11:00 AM - 5:00 PM EDT
October 29: 11:00 AM - 5:30 PM EDT
Get Ready to Connect and Have Fun

In between education sessions, meetings and networking activities, be sure to check out these fun resources and event features:
Promote your presence at the Summit by downloading and sharing our attendee graphics. Add them to your website, emails, social media and more to showcase your involvement at the event. Be sure to use the hashtag #BIOSummit20 to join the conversation and to see yourself on our social media wall located in the BIO Education Platform!
Snap a selfie using our Virtual Photo Booth, featuring some fun surprises! Add a frame and stickers for flair and be sure to download and share your creation on social media.
Don't forget to check out our Thank You Gift, where you can participate in a list of activities and fill out a form to receive a free gift.
Thank you to Our Sponsors

We appreciate the generous support of the 2020 BIO Patient & Health Advocacy Digital Summit Sponsors.
Champion Sponsors – Amgen, Bristol Myers Squibb, Gilead, Lilly, Mallinckrodt Pharmaceuticals, Merck & Co., Inc., Retrophin, Sangamo Therapeutics
Ally Sponsors – Astellas, Biogen, Janssen, REGENXBIO Inc.
Advocate Sponsors – Alkermes, Alnylam Pharmaceuticals, Aurinia Pharmaceuticals Inc., Eisai, Inc., Faegre Drinker Consulting, Harmony Biosciences, Incyte, Neurocrine Biosciences, PTC Therapeutics, Sanofi, Ultragenyx Pharmaceutical Inc., Vertex, Zogenix