3 Days Until BIO Digital
BIO Digital Week is Almost Here - Are You Ready?

The BIO Digital Education platform is live with 6,500+ people registered and BIO One-on-One Partnering meetings are growing by the minute, but it's not too late to join us for live education starting at $250. Register today to join thousands of biotech and pharma leaders across the world for BIO Digital Week.

What's Trending This Week

More than 6,500 attendees from 60 countries will attend BIO Digital Week. Check out our video library to see who's coming!

We hope you're ready for a busy and productive week! There are over 22,000 BIO One-on-One Partnering meetings scheduled between 5,500 delegates.

This quick instructional video on how to navigate the BIO Digital Education Platform will help you familiarize yourself with the new virtual world! Quickly learn how to navigate between rooms, filter sessions, explore companies, and set up your profile.

22,000+ Partnering Meetings Scheduled
 
We are so inspired by BIO Partnering momentum this week. We have 22,000+ meetings scheduled and we anticipate that number will continue to grow over the next week. With the event being virtual, new companies and delegates are joining every day!
 
270 investor delegates are active in the BIO One-on-One Partnering system. Request a meeting with them if you are seeking funding, looking for a collaboration partner or investment guidance.
 
There is still time to request meetings with participants from these areas:
 
Don't forget to make your calendar available to accept as many meetings as possible through Friday, June 12. Explore BIO One-on-One Partnering resources to find helpful user guides, webinars, whitepapers, videos and more.
 

Don't Miss These Sessions

Once you've activated your profile in the BIO Digital Education platform, you should be in schedule-building mode. Boost your agenda with these can't miss sessions:
Monday, June 8
Tuesday, June 9
Wednesday, June 10
Thursday, June 11
We're making it easy to manage your time with three options for building your schedule next week:
BIO One-on-One Partnering Calendar: This is likely where you've already been managing your partnering meetings and session schedule. Links to sessions will be available before the event starts.

Hint: export your partnering calendar to your personal Outlook, Gmail, or other calendar of choice to ensure you get reminders.

You can also build a session schedule within the BIO Digital Education Platform.

BIO Website: Use the "add to calendar" function from our website to incorporate some of our live sessions into your personal calendar.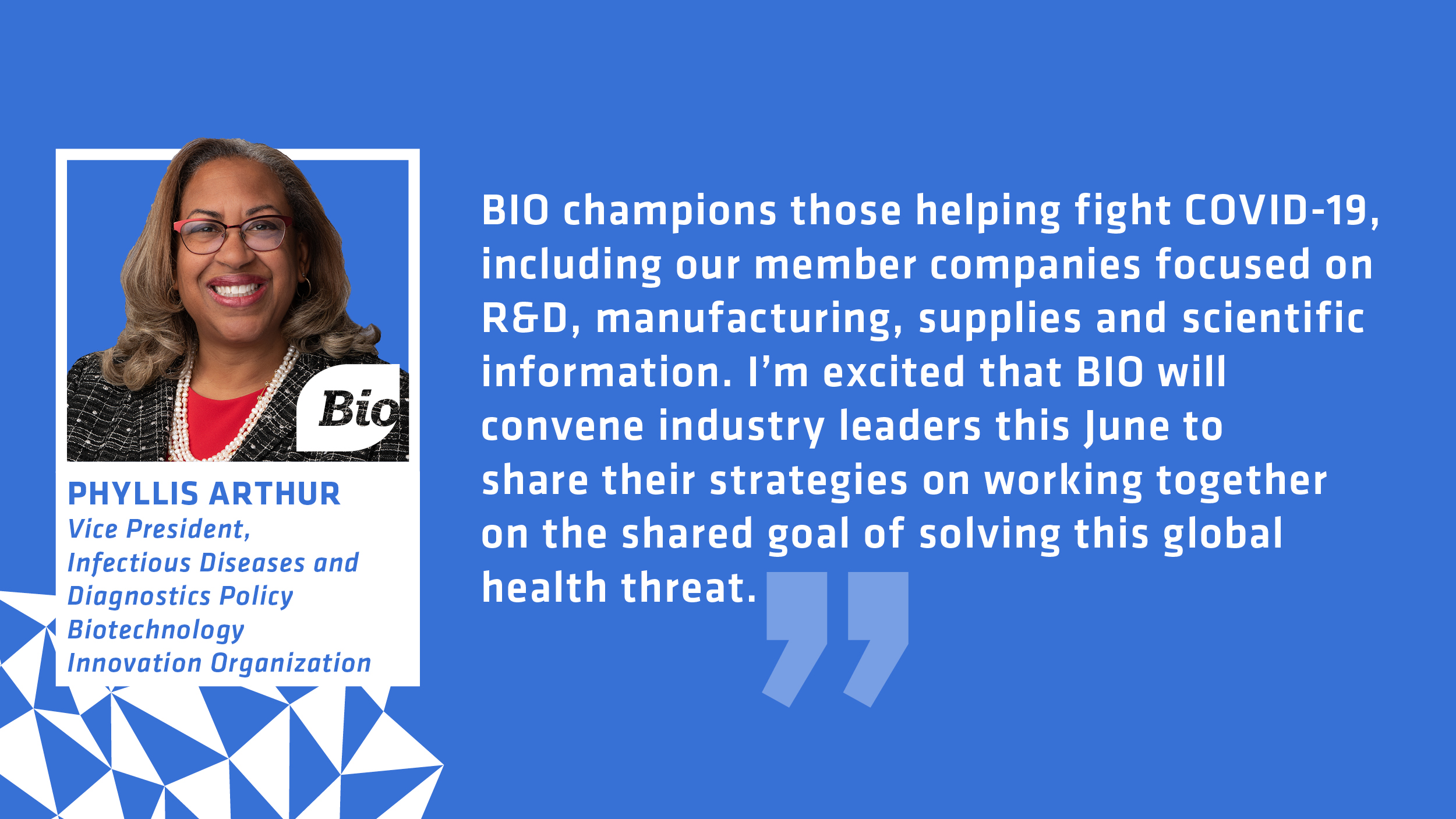 Hear from Phyllis Arthur, BIO's policy expert, during these two sessions: