4 Weeks Until BIO Digital
BIO Partnering momentum is strong and it's not too late to register for BIO Digital! Get your full access pass today to join thousands of peers in the biotech and pharma industry from around the world. 

What's Trending This Week 
We reached a new milestone this week with more than 4,000 attendees registered for BIO Digital! Plus 22% of our attendees are new!
 
Attendees will be joining us from 50 countries! Explore where BIO Digital participants are from in this new, interactive map.
 
Want insider tips on how to make the most of BIO Digital Week? Register today for the webinar What's Trending During BIO Digital, May 20 at 1 pm. BIO Experts will provide a closer look at the education program, plus planning tips and resources for BIO One-on-One Partnering.

Start Your Partnering Prep Today 
 
Partnering activity is up 125% this week with over 25,000 meetings requested.

You can meet more than 2,200 companies already active in the system and hundreds of new companies added every week. Explore the Partnering Company list to see who you can meet.

This week, concentrate your efforts on building your schedule of Partnering meetings. Focus on sending meeting requests and be sure to self-schedule your accepted meetings to secure them.
 
Headset? Check! A quiet space? Check! Now is the time to get ready to host your virtual BIO One-on-One Partnering meetings. Check out this helpful guide from the BIO team on how to set up virtual meeting platforms!

Critical & Interactive Education
Have you explored the lineup of sessions for BIO Digital Week yet? Tip: Start building your schedule using the "add to calendar" function – or build your schedule in the Partnering system using the convenient calendar.

This week, we added powerhouse speakers and sessions that will cover 3 trending topics: Gene and Cell Therapy, COVID-19 and Patient Advocacy. Check out these sessions and speakers and add them to your calendar for BIO Digital Week.

We are partnering with BioKansas on professional development programming for students during BIO Digital Week. Know a next-generation student leader who would benefit from gaining industry insights, networking tips, and professional development skills? Send them the BIO Digital Student Pass application!

Behind the Scenes with BIO: Physician-Scientist Appointed as New BIO President and CEO
Yesterday we announced some exciting news about BIO's leadership! We're excited to welcome Dr. Michelle McMurry-Heath as our incoming President & CEO. Meet Michelle.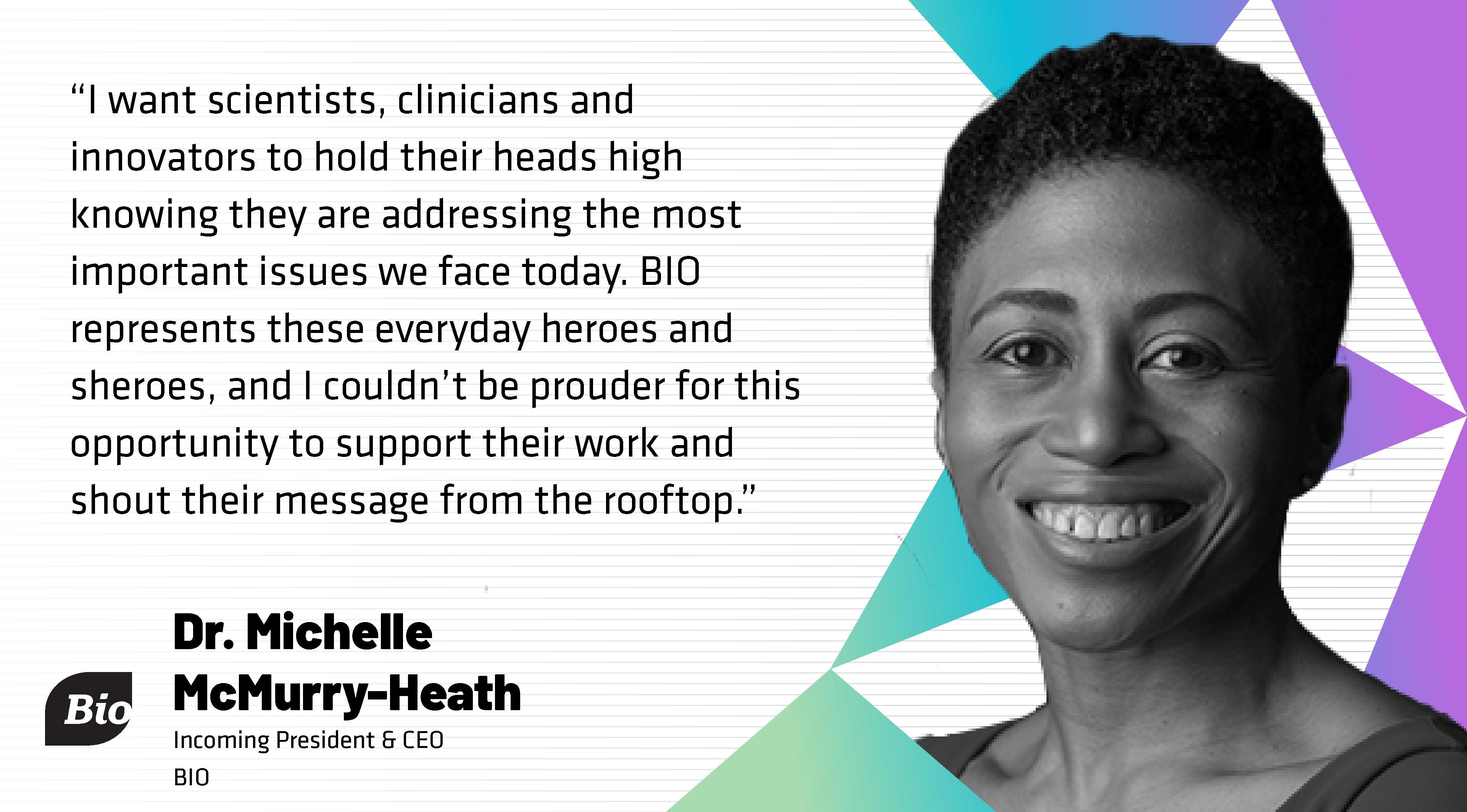 Thank You to Our Sponsors

We appreciate the ongoing support of our sponsors. Explore how Cytiva is participating in BIO Digital Week.