8 Weeks Until BIO Digital!
Welcome to the first edition of Countdown to BIO Digital
Over the next 8 weeks, we'll be sharing a Friday roundup with the information you need to make the most out of your experience during this new, virtual event. We'll feature critical information about registration, timely reminders, plus updates on virtual BIO One-on-One Partnering, featured speakers and sessions, and more. 
"Big BIO" might look a bit different this year, but you can still rely on us to bring the industry together. BIO Digital, June 8-12, promises to bring you access to key partners via BIO One-on-One Partnering, educational resources to help drive your business, and insights you need to continue critical resource and development. 
This week, we have an update on what types of companies you can meet during BIO Digital and a reminder about a key milestone for BIO One-on-One Partnering!

Like Our Industry, BIO Digital is Global
So far, attendees from over 20 countries have registered for BIO Digital! Let us know on Twitter - where will you be joining from?
If you haven't already, register for BIO Digital today and start planning your experience. Hint: Block off your calendar now (June 8-12) and make room for an exciting week of partnering, education, and virtual collaboration. Exciting announcements coming soon!

It's Go Time for BIO One-on-One Partnering!
BIO One-on-One Partnering, sponsored by Merck & Co, opens next week! Make sure you're registered by the end of this week for early access to the system. Why not take 5 minutes to complete it now?
Did you know – BIO One-on-One Partnering features new virtual enhancements including a 24-hour calendar that automatically detects your time zone? This will make it easy to schedule meetings with partners around the globe.
Want to preview the online system and learn more about its enhanced virtual features? Watch my colleague Willie's awesome session that gives you the lowdown on all you need to know. Request the webinar recording.
If you're taking things up a notch in Partnering this year, RSVP for the Advanced BIO One-on-One Partnering Webinar: Partnering Power Tools webinar on May 7.
Next Week: Look out for a full list of companies you can meet in partnering during BIO Digital!

Full Steam Ahead on Critical Education
The BIO team is hard at work creating an exciting lineup of sessions featuring some of our industry's most prominent voices. The education program will be announced in May, so stay tuned for more information about our exciting programming!
COVID-19: Expect lots of programming on this topic during BIO Digital. We're gathering the world's leading industry experts to address the global pandemic, and working with BIO Member companies to lead the charge in the fight against Coronavirus.
Catch the new Ken Burns documentary "The Gene: An Intimate History" – adapted from BIO 2019 Keynote Speaker Siddhartha Mukherjee's award winning book by the same name.

Behind the Scenes with BIO: What's Happening This Week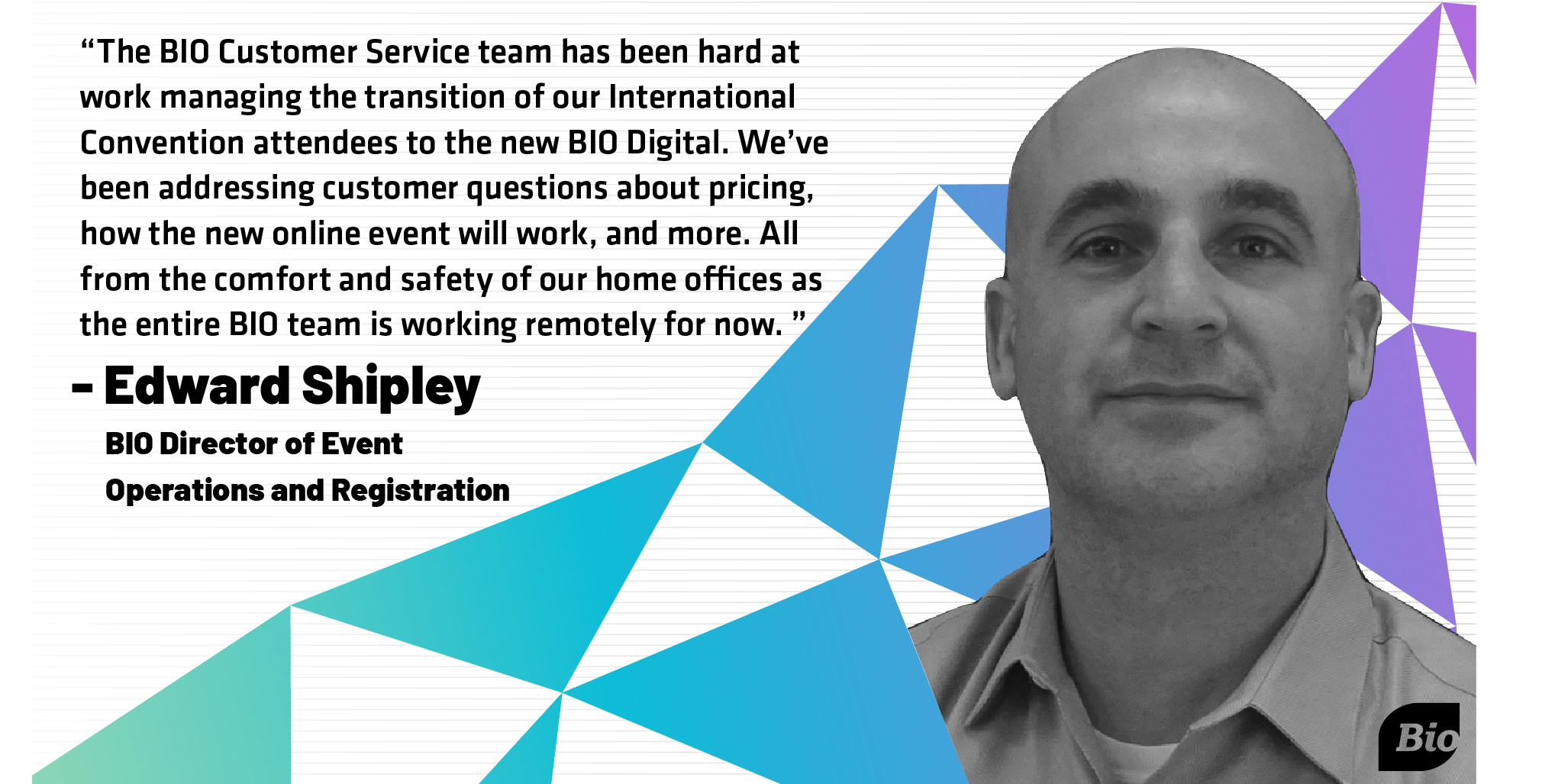 Have a question about BIO Digital? Please review our Frequently Asked Questions that address many of our attendees and stakeholders common questions. 
  
TOP TWEET FROM THIS WEEK 
Follow us on Twitter @BIOConvention for more updates!